Thank you for stopping by, I'm Mrs V.
I'm so excited that you are here reading this, because I believe it's always fate that connects people.
If you are an employee, entrepreneur or own a small business, you may find that things aren't working the same way. If you work for a company, job requirements are shifting faster than ever, freelancers now equate to 4.1 million people in Australia, so having clarity around what you do and WHY is critical.  No matter what role you are in right now, entrepreneur, employee or business owner, start building your brand straight away, before it's too late. For this reason, I decided to create something for everyone and I'm soon to launch a membership platform that will give you all the tools you need to showcase the unique and authentic you. Getting in touch with what makes us human is the most important part of creating a successful sustainable future.
My story starts back when I decided that if I can create a child, I can definitely direct a TV Ad. I was one of the first female ad directors, a tough culture as a woman. I went on to become the Head of Broadcast for one of Australia's leading Banks for many years. I was successful, but something was missing. 
When I decided to bring my passion for personal development together with my advertising work, everything fell apart - I lost everything. However, during that very challenging time, I found the 'real' me and I know that would never have happened, if I hadn't had that experience.
The journey was about reinventing myself and it was scary, I worked really hard at understanding who I was and how to define my purpose on this planet AND most importantly make money doing what I love. Something 'shifted' and the process I developed was working. Clients showed up and then I was able to use the wealth of knowledge I had in advertising with this unique new brand process. The thousands of hours spent understanding the digital world, entrepreneurship and social media, coupled with meeting the most extraordinary network of people, paid off and I want to now share that with others. Eight years later, I see the digital change getting deeper and the process having amazing results for my clients, I'm so blessed to see their light and power shine so brightly, sometimes for the first time.
So welcome and I'm glad you are here. I would love to connect with you, I have lots of video content you can dive into on my Mrs V Channel , watch my podcast show Mrs V Society Podcast and of course if you need to Brand or Make something for YOU, then maybe I can help (Book a Session)! You can learn more about how to future-proof yourself and build a business on my blog Mrs V Society which includes information and advice from my amazing tribe of experts. So enjoy and have an awesome day.
And thanks again for stopping by!
Love and sparkle...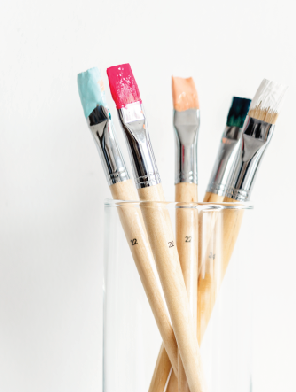 Want the right tools to create your BEST YOU?
Receive Mrs V's 'Brand Tool Kit' delivered to your inbox right now PLUS weekly tips on how to stay inspired!